Reception Admissions
Reception New Starters 2022
Welcome to our Reception Admissions section. We recognise that choosing a setting for your child's education is one of the most important decisions you will make, and we are delighted that you are considering Trinity Academy St Chad's.
If you would like any further details, please don't hesitate to call us on 01484 712361. Alternatively, you can submit a question via our Contact page and we will get back to you.
Applying for a Reception Place
Find out more on how to apply on our Admissions page.
Reception Video
Check out this video that shows some of the wonderful things we get up to at Trinity Academy St Chad's.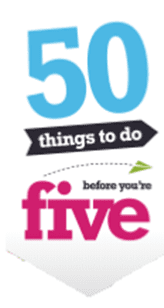 50 things to do before you're 5
Calderdale has created an app with 50 fantastic things you can do with your child to experience new things together. The '50 things to do before you're five' suggests activities that are low-cost /no cost experiences that include indoor, outdoor, seasonal, home-based and out-and-about activities, that are not only fun but will support your child with his/her learning and language development.
Visit Website