Reception Transition
Hello, and welcome to the Transition section of our academy website. We're really excited for you to start with us at Trinity Academy St Chad's soon!  We'll be using this section of the website to upload important information and share useful tips with you in the time leading up to you starting with us.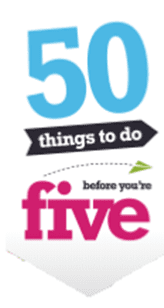 50 things to do before you're 5
Calderdale has created an app with 50 fantastic things you can do with your child to experience new things together. The '50 things to do before you're five' suggests activities that are low-cost /no cost experiences that include indoor, outdoor, seasonal, home-based and out-and-about activities, that are not only fun but will support your child with his/her learning and language development.
View link
Stories. Within these presentations, you will find three exciting stories that you can share with your child. As well as link for you to read the story, you will find lots of ways to explore the different texts.